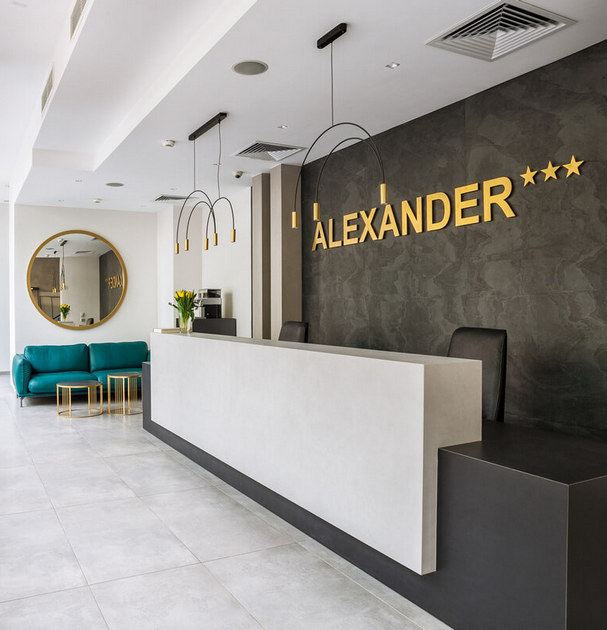 Baza do zwiedzania i wypoczynku
A peaceful
oasis in
the city
centre
A comfortable haven in the heart of Kraków – this is what our hotel is like. From here, you're close to every site on the "must see" list in the City of Kings. You are only a short walk away from all the major attractions. But that's not the only thing that makes the Alexander Hotel special. When relaxing after sightseeing, you won't be disturbed by the city's hustle and bustle – the building is located in a quiet corner of the busy city. Such a location is unique and one of a kind.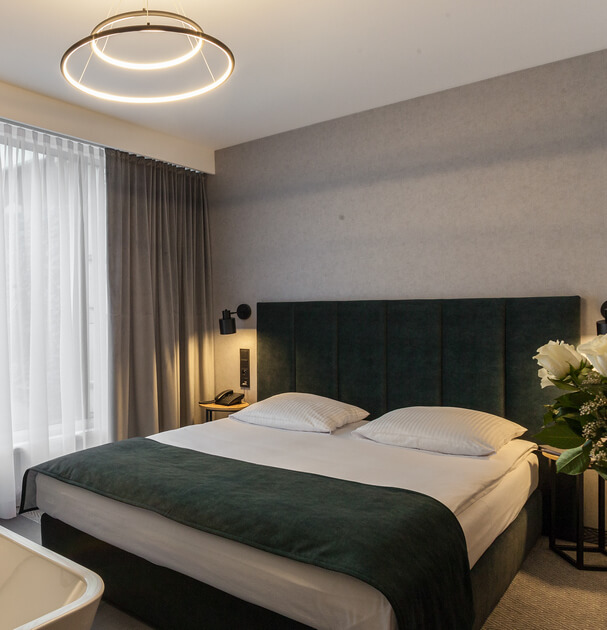 Everything you might need
We will
make sure
your stay
is unforgettable
A group of professionals from the hotel, tourism, marketing and catering industries make sure our guests can relax in luxury and peace. Our professional staff are on hand to assist you at any time. If required, they will help you plan your trip and take care of tickets for the events you are interested in. A buffet breakfast is available for private guests. Organised groups can take advantage of our full board option. You can truly feel like a royal in this royal city!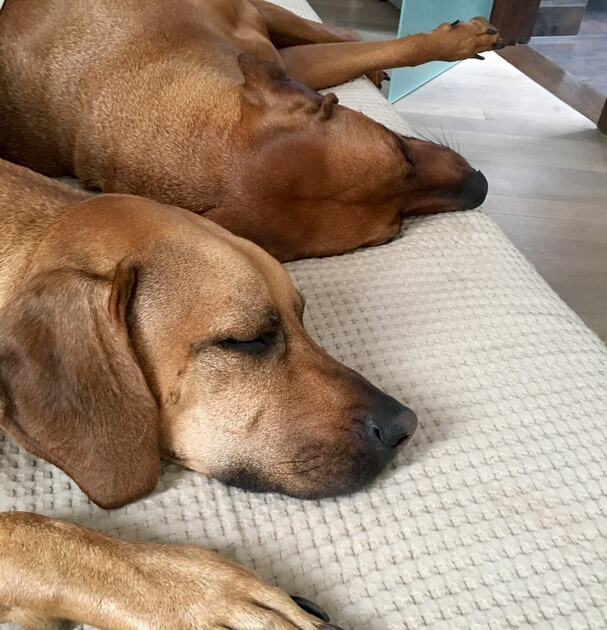 Animal friendly hotel
A holiday
in Kraków
with your pet
Take your pet with you! We are well aware that you don't always have someone to look after your pet, and that leaving your pet behind can be stressful. No need to worry – we also love animals, which is why we'll be happy to have you and your pet stay with us. This will make you feel even more comfortable with us – you will be together and if you want, you'll be able to sightsee Kraków together too! Additional fee for your four-legged friend: PLN 50 per day. We will not charge for stroking your pet :)